Sacred Insights for Lasting Transformation
Monthly weekend seminars on a variety of inspirational themes
Are you living a 'successful' life by all standards but feeling there should be more to it? Are you experiencing challenges in your relationships, work-life balance or general happiness and fulfilment? Are you tired of cookie cutter recipes for success in glossy magazines and looking for real, profound insights and advice? Then have a look at our Super Soul Seminars - a series of transformational weekend retreats.
Welcome from Michael, your facilitator
Super Soul Seminars are weekends of super-enrichment and lasting transformation. They are primarily based on the timeless wisdom of yogic philosophy which continues to speak to the human mind and heart through the ages. Though uncommon, this embodied wisdom is presented to you with a careful blend of reliable social science in the most 'relatable' and relevant way complete with cutting-edge practical application. Whether you want the universal keys to successful relationships, expanding influence, altering attraction, authentic leadership, emotions management or seek to unleash your true nature, all these topics are carefully unpacked from their 5000 year old Sanskrit codes for you to take full advantage and apply them to our 21st century reality.
The Art of Letting Go
This retreat will equip you with practical and spiritual methods to help release parts of the past you no longer wish to carry with you. Sometimes we don't realise how much we're holding onto from the past until we're asked to honestly examine our own heart space. By letting go you prepare yourself for unlimited abundance because your heart and hands are no longer occupied with holding baggage from the past.
The Spiritual Science of Attraction
This retreat leaves you with insights about how to recognise somebody worth being with, and how to become somebody worth being with. You'll gain an enriched understanding of universal relationship masculine-feminine principles, psychology and attraction. This uncommon knowledge is something you can't Google; they're entrenched within a yogic wisdom body unpacked for you and all to utilise. [check details, dates and availability]
Overcoming Guilt
We often feel that the person we need to forgive the most, is ourselves. When we're too hard on ourselves we missed out on great opportunities or depth in relationships. This retreat will leave you feeling differently and thinking positively and spiritually about past mistakes, current regrets and future anxieties. [check details, dates and availability]
Find Your Flow - Reignite Your Spark
This retreat will leave you with a holistic understanding of yourself, your nature and your path to happiness and contentment from a spiritual and modern perspective. You'll easily be more aligned with your personal purpose here on earth and be free from confusion in decisions surrounding careers, study choices, relationships and opportunities. When you tap into self-knowledge your life's path and direction will remain clear unshaken by the others' opinions
Making Life Count
This retreat will give you a no-holding-back energetic wake up call. You will be left motivated to refocus on your goals and uplift your soul through spiritual wisdom. The average person spends 25 years sleeping, 12 years working, 12 years viewing laptop & smartphone screens, 6 years watching television and 6 months looking for lost items, in their lifetime. Life is a moment-to-moment affair, and now that we have less time than ever before, how do we make the most out of life?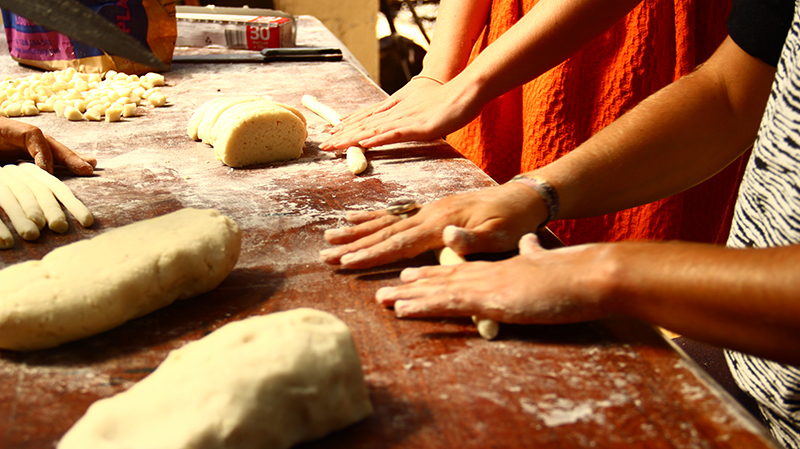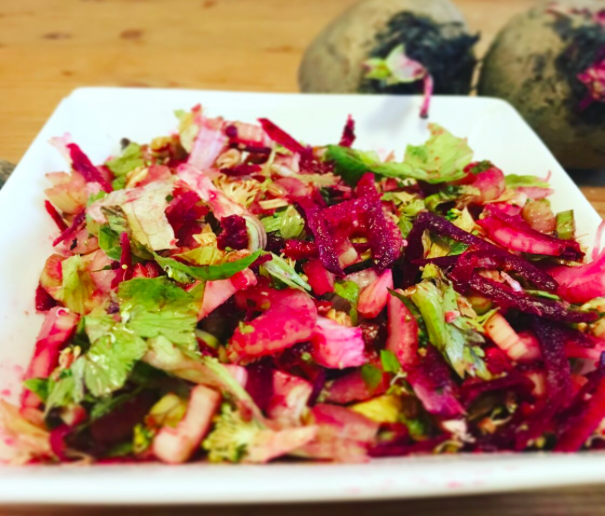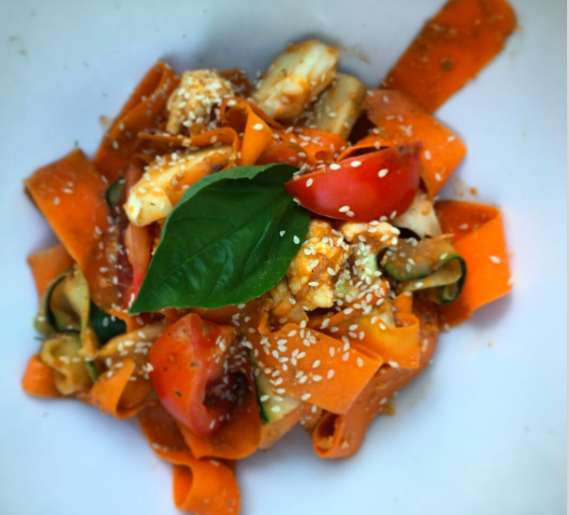 The Krishna Farm
Nestled in the foothills of Mount Warning, in the heart of the Northern Rivers of New South Wales, the Krishna Farm "New Govardhana" is a 1000 acre certified organic property with orchards, veggie gardens, cows, horses, streams and swimming holes in abundance.

New Govardhana serves as an ashram to a community of yogis who aspire to live according to their deepest vows and commitments on their path of service, spiritual contentment and happiness, Bhakti Yoga. Their service and dedication make this location a beautiful place of growth, healing and spiritual awakening. If you are interested, please come along and visit our beautiful Radha Govardhandhari temple.
"Monumental shifts"
"Michael is truly a modern day philosopher. He is imaginative, light hearted, and one of the most passionate people I have ever met. His uncanny and innate ability to apply age old wisdom and philosophy in such a fresh and relatable way is extraordinary. His talk on the Power of Forgiveness was awe inspiring, thought provoking, and challenged me to experience one of the most monumental shifts in perspective. I will forever be in gratitude to this fellow spiritual warrior."
- Katrina Leavitt, Rhea Sunshine Yoga
"Desire to further explore"
"Michael is an intelligent, engaging, inspiring presenter whose depth of knowledge and wisdom belies his years. I found the experience informative and insightful and left me with the desire to further explore and research these areas.
Michael communicates clearly, listens effectively and is able to explain concepts simply. His talks are stimulating and delivered with enthusiasm and a sense of humour. Michael is endearing to people of all ages and is a positive role model to all to live a healthy, spiritual life. (...) I would recommend Michael's talks to any audience seeking personal development and spiritual growth.
- Jill Sullivan, retreat guest
"Confronting, compassionate and rewarding"
"I went to Michael's 'Overcoming guilt' workshop because I had been through a lot in the past few years - rehab, separation ect. I still had a lot of guilt that I had not dealt with. Michael helped me by breaking down the process of forgiveness and showed me that I was not alone in my journey. Since then, I have felt better equipped to do what is next for me.
What I particularly liked was Michael's ability to show compassion and explain things in a way that I understood and felt was very relevant to my life. The experience was confronting, yet compassionate and rewarding. I would recommend Michael's seminars to people who need reflection and fresh ideas for the way forward in their own unique journey. I'm very grateful for Michael's insight and genuine interest in the wellbeing of others."
- James, retreat guest
"In awe of what he got me to realise"
"The time I spent with Michael is so dear to my heart and a lot of the sessions were spent in awe of what he got me to realise. His sessions do not end when the hour is over. He is ever-present to help and guide. I found myself thinking that he must nourish his own soul very well as he is simply overflowing and that is how he is able to give so generously to his fellow men.
I cannot imagine a world without Michael and I am so grateful that he has come into my own spiritual journey, only an email or a short drive away, and always with the biggest smile."
- Verné, Yoga Teacher Training graduate
Example Schedule
Friday
10:00am - 2:30pm - Arrival and settling in
3:00pm - Welcome Tour
4:00pm - Yoga class
6:00pm - Pizza night (optional) or regular dinner
7:00pm - Welcome Circle with Michael
Saturday
6:30am - Sunrise Yoga
8:30am - Breakfast
9:30am - Interactive morning session with Michael
12:30pm - Lunch
1:30pm - Interactive afternoon session with Michael
4:00pm - Afternoon yoga
6:00pm - Dinner
Sunday
5:00am - Sunrise Yoga
8:30am - Breakfast
9:30am - Interactive Morning session with Michael
12:30pm - Lunch
1:30pm - Kirtan and Yogic Living class (optional)
3:00pm - Interactive afternoon session with Michael
4:45pm - Wrap up
5:00pm - Sunday Feast
Michael Olabode
'Sacred Insight' philosopher Michael is simply born to teach and has a knack for presenting age old yogic philosophy in a way that makes it easy and fun to learn, and incredibly relevant to modern life.
Michael is a student by morn, teacher by noon and writer by night. At 17, while studying Maths, Physics and Business, he was noticed by Young Enterprise after joint-founding a company that personalised gifts in London, which went on to win a Future100 award for ethical and environmentally-friendly business. He came across the spiritual path of Bhakti-yoga in university and after graduating in Business from Cass Business School and landing a job in an international bank, he decided to explore the wisdom of yoga further. Having been to India 9 times over the past 6 years to study and explore the secrets of Indic wisdom texts like the Bhagavad-Gita, he was invited to teach philosophy and host interactive life seminars in universities and institutions in places like the UK, Belgium, Netherlands, Nigeria, Ghana, India, Australia and New Zealand since 2010.
Outside of teaching Michael enjoys travelling, cycling, playing football, volleyball, basketball, rapping, advising, problem-solving and challenges anyone on earth at table tennis.